Rafting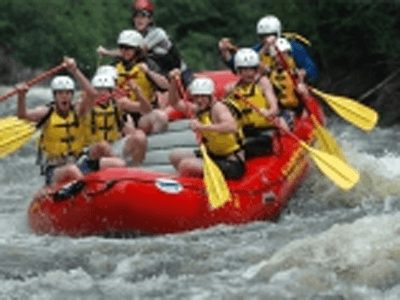 Aragva River
Starting point – Pasanauri (Black Aragva)
Tour duration – 1 day
Rafting distance – 15 km
Rafting duration – 1h 30m
Price upon request
Aragva River – Pshavi
Starting Point – Pshavi, village Magaroskari
Tour duration – 1 day
Rafting distance – 17 km
Rafting duration – 1h 45m
Price upon request
Kura River – Borjomi Gorge
Starting point – Village Chitahevi
Tour duration – 1 day
Rafting distance – 14 km
Rafting duration – 1h 20m
Price upon request
Kura River – Vardzia
Starting point – Vardzia
Tour duration – 2 days
Rafting distance – 14 km
Rafting duration – 1h 50m
Accommodation – in tents
Price upon request
Rioni River – Racha (Lechkhumi)
Starting point – Ambrolauri
Tour duration – 2 days
Rafting distance – 35 km
Rafting duration – 3h 50m
Accommodation – Tents / Cottages
Price upon request
Chorokhi River – Adjara
Starting point – Keda
Tour duration – 2 days
Rafting distance – 20 km
Rafting duration – 2h
Accommodation – in tents
Price upon request
Rivers Canyon, Abashistskali – Martvili
Tour to the canyon on canoe / kayak
Tour to Palace Dadiani
Tour to Martvili monastery
Accommodation – in a private hotel / tent
Tour duration – 2 days
Price upon request
Rivers Canyon, Abashistskali – Martvili
Tour to canyon on canoe / kayak
Tour to Palace Dadiani
Tour to Martvili monastery
Accommodation – in a private hotel / tent
Rafting on the river Rioni (Gvirisha)
Tour duration – 2 days
Price upon request
Our company may also offer you a combined tours throughout Georgia with 2-days of rafting.
EQUIPMENT
Company arranges high-quality rafting for tourists with full equipment
SERVICES

  Company provides the following services:

 Transportation

  Nutrition

  Accommodation (hotel / tent)

  Rafting

  Canoes / Kayaks

  Safety instructions on the river
---
More complete version of tours with descriptions and prices you can ask our staff. The staff contact you will find in the section "Contact Us"on our website.